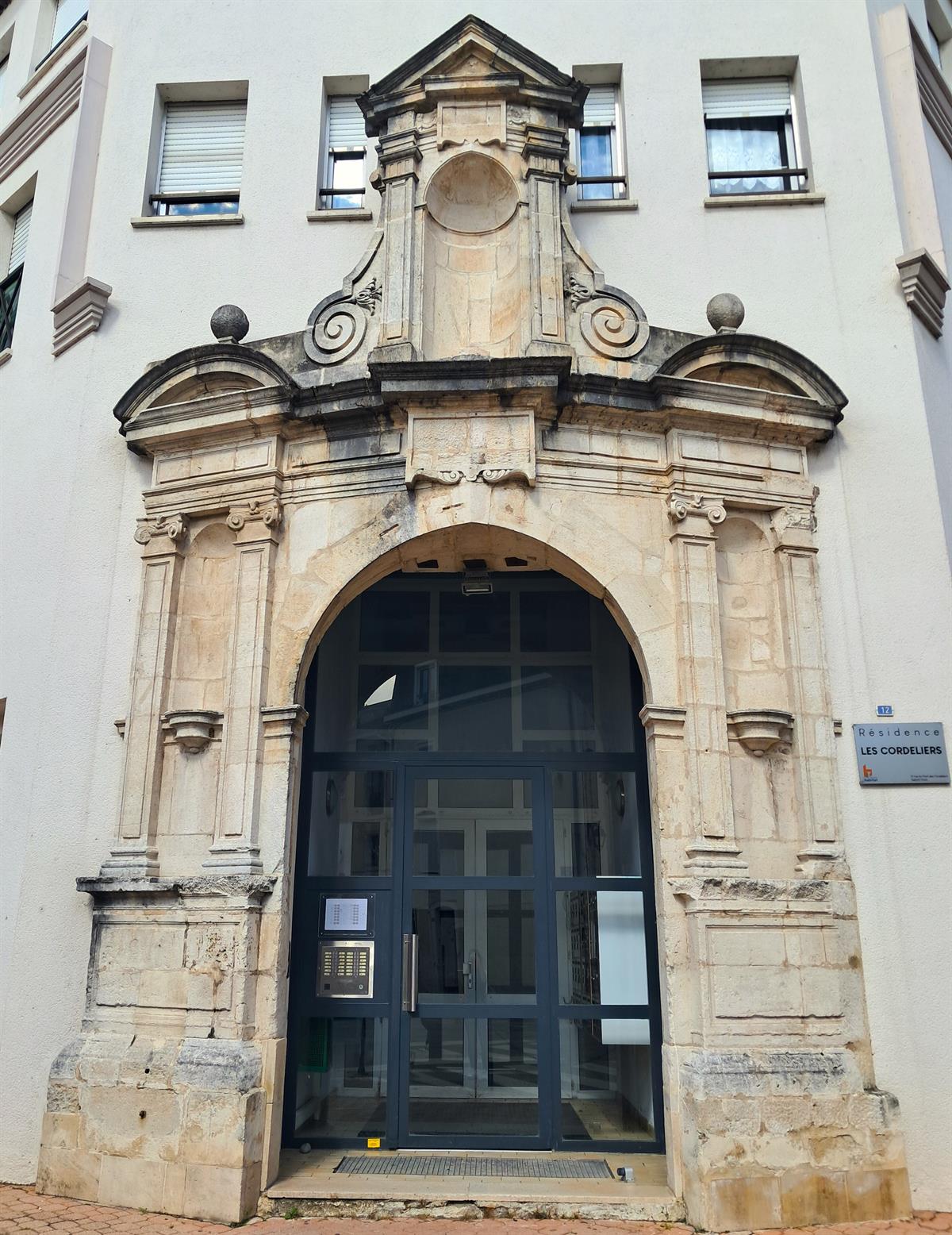 ANCIEN COUVANT DES CORDELIERS
Contact
RUE DU PONT DES CORDELIERS
54200 TOUL
The former Cordeliers'convent.
The portal at n° 12 dates from the 17th century and is integrated into a modern building. It is a remnant of the Friars Minor (or Fransciscans) convent.
These monks arrived in Toul in 1271. They followed the rules of saint Francis of Assisi.
The door is surrounded by two niches with pilasters and Ionian capitals, a circular pediment and a globe and there is a third nich with a triangular pediment.