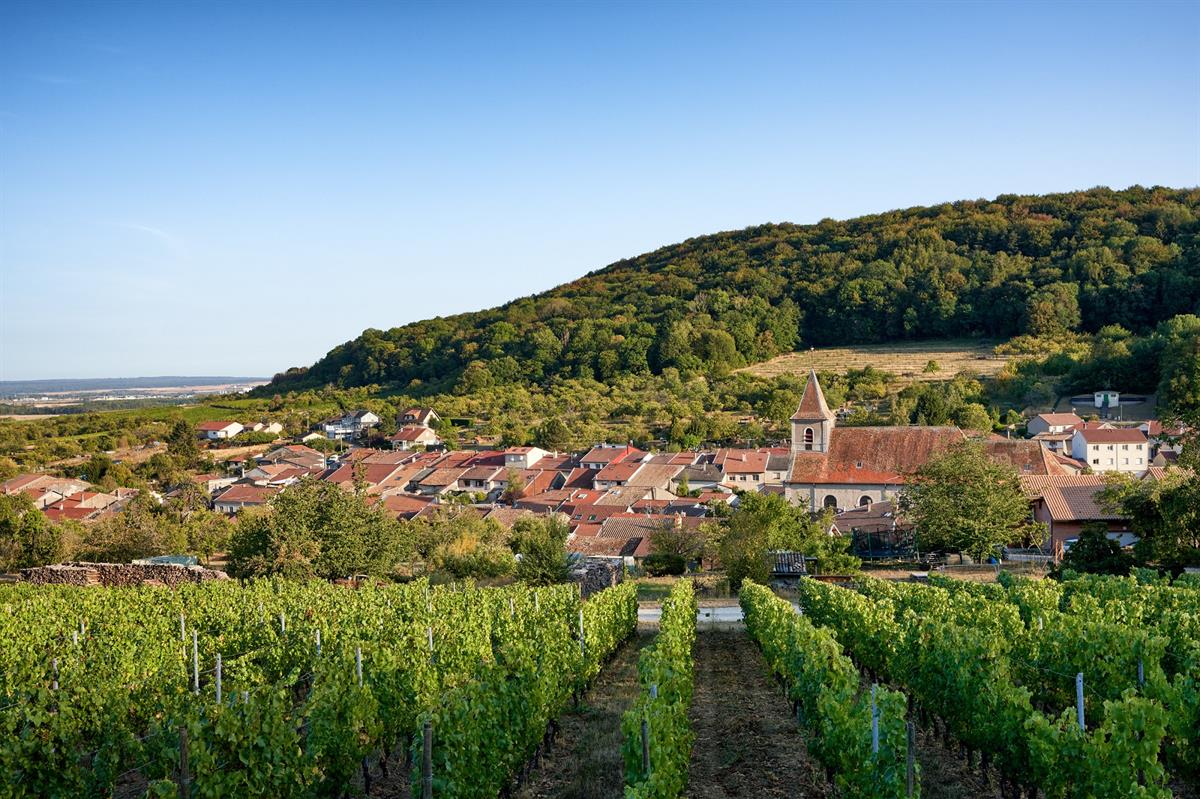 COTES DE TOUL TOURIST ROUTE
Discover the Route touristique des Côtes de Toul and the wines of its AOC, colourful gastronomic gems! The true assets of the vineyard are the three main grape varieties used in its grey, red and white wines: the Gamay (63%), the Pinot Noir (23%) and the Auxerrois (11%).
THE WINEGROWERS
Today, the famous wines of the Côtes de Toul are produced on approximately ten wine domains, spread around 8 villages surrounding the town of Toul on a 20km-long north/south axis. All year long, you can taste the production of these passionate winegrowers.
Trips and hikes
Discover the beautiful landscapes of the Côtes de Toul by bike or by foot with the tours and the wonders of the Parc Naturel Régional de Lorraine, the Association des Sentiers de la Linotte in the north and the Association des Sentiers des Deuilles in the south.
Points of interest
Along the route de Côtes de Toul, stop for a moment and discover a few local gems. History, arts or leisure, there is something to suit all tastes!
Rest and eat
Along the route, you can find accomodation, restaurants and local producers to help you have a pleasant stay.