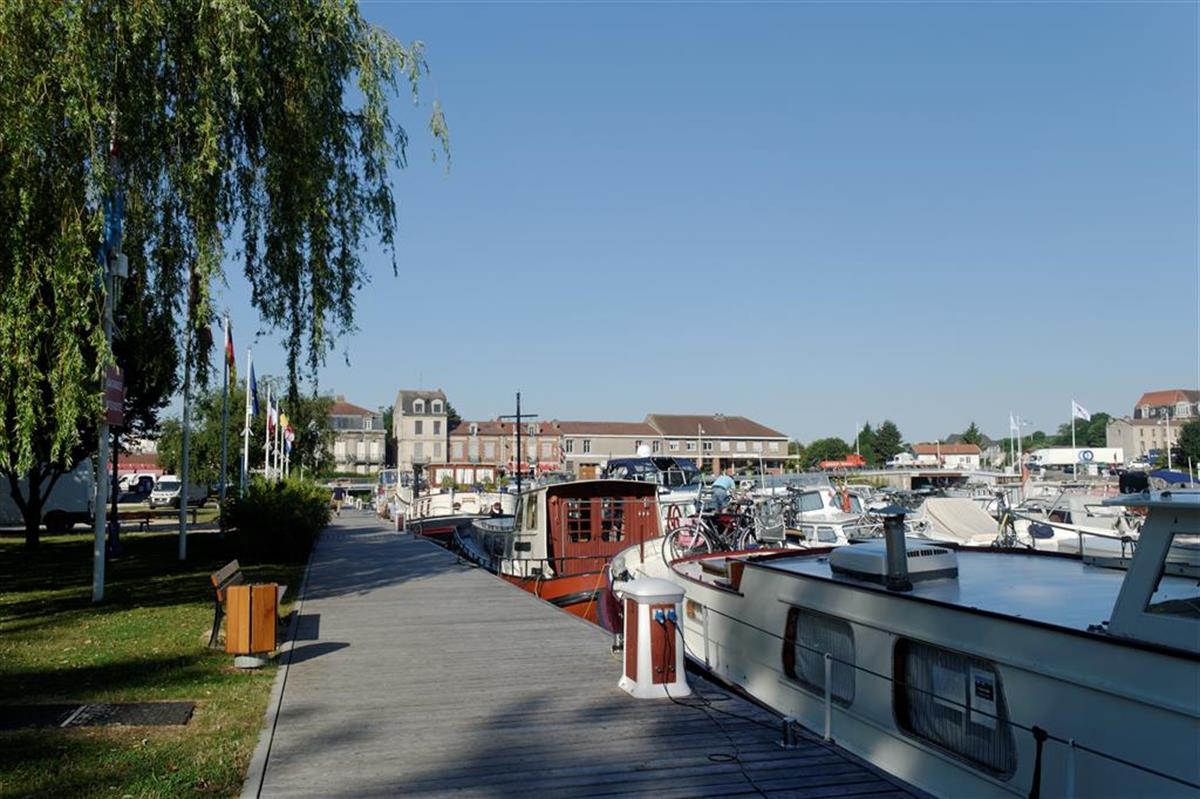 YACHTING HARBOUR IN TOUL
Contact
160 Avenue Victor Hugo
54200 TOUL
The city of Toul has a pleasant marina, labeled Blue Flag, which can accommodate around sixty boats.
The Port of France is located on the Marne-Rhine canal, a river stop along the Victor Hugo and Colonel Péchot avenues, at the foot of the Vauban ramparts.
It is located on a major traffic artery at regional, national and European level.
The port of France is therefore an ideal starting point for sailing in the Great East, connecting the cities of Strasbourg, Reims, Verdun or Luxembourg. Thus, various loop trips connect the cities of Nancy, Metz, Bar-le-Duc, Verdun and Epinal.
Located within the Vauban fortifications, it is also one of the lungs of this green and watery setting.
Perfectly integrated into soft travel circuits (pedestrians, cycle paths, etc.), tourist routes and visits to monuments and religious buildings, as well as walks in the green belt of Toul, the port is essential in continuity with the strengths of the city. .
The port is ideally located for cruising by boat or bicycle the course of the Boucles de la Moselle to discover the fauna and flora of the river, in a preserved natural setting.
As soon as they arrive, boaters must inform the manager, who can be reached 7 days a week, who will then provide them with the access code to benefit from these amenities, in return for payment of the fee for occupying the public domain.
Sanitary facilities with a toilet and two showers (€1 per use) are available to them exclusively.
Sanitaires
Electricité
Eau
Wifi
Poubelles
Traitement des eaux usées